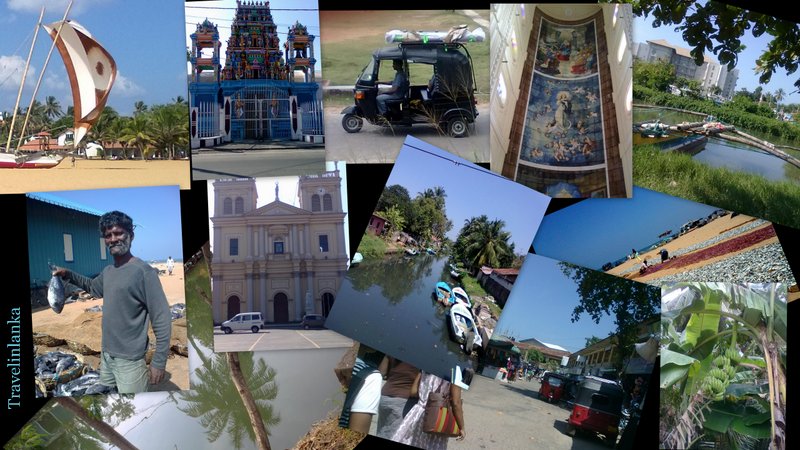 The city of Negombo is only a 15 minutes drive from the airport -and a convenient place to either begin and/or end your visit in Sri Lanka.
Negombo has ancient temples and churches, market places and modern shops.
The habor and beach area are very active places, where you will find people at work.
At the Beach road there are a number of excellent restautants and hotels, if you would like to have a meal or spend the night.
Travelinlanka offers a City Tour in Negombo combined with your arrival or departure at competitive prices.
We will pick you up in the airport or at your hotel in or around Negombo.

Call us at tel: +94 77 971 7284 - or use the Travelinlanka Contact form for more information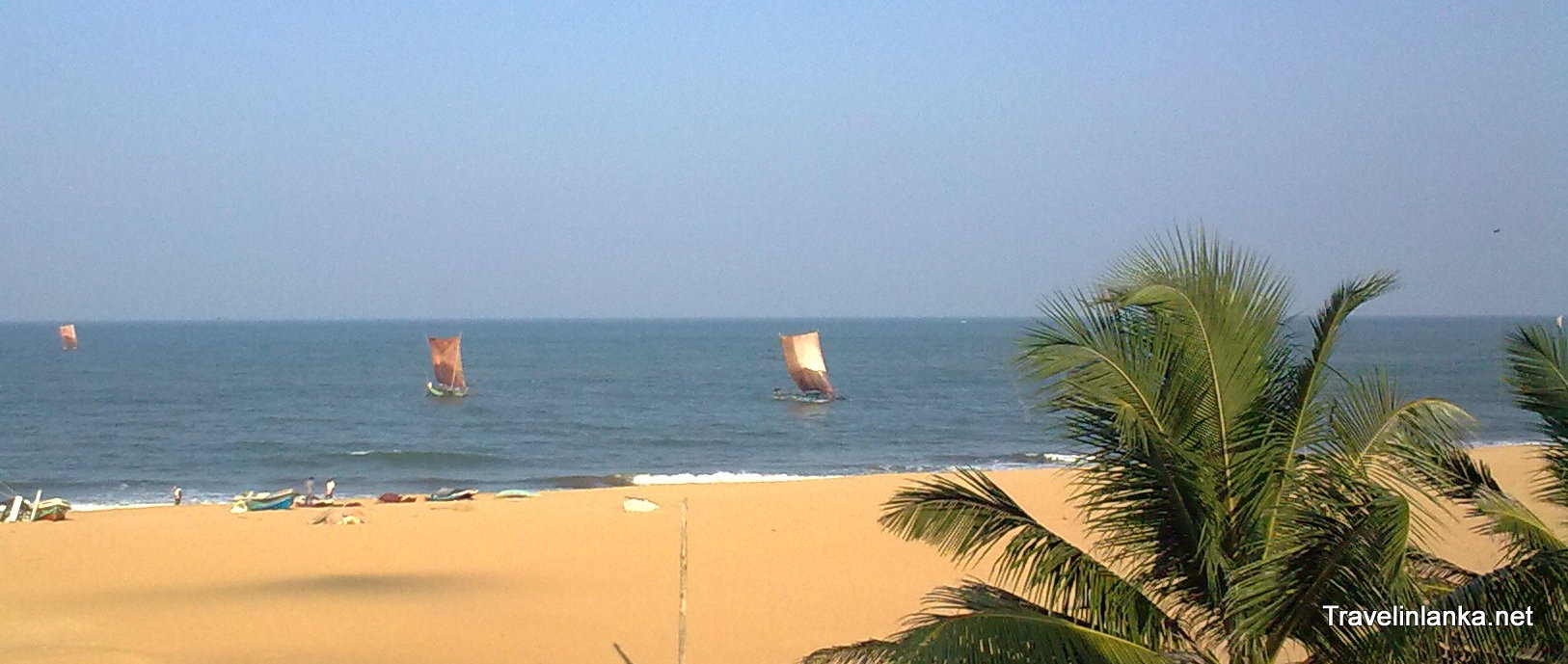 Watch Traffic Jam In Negombo on YouTube


Negombo Beach:
Negombo beach is located at the mouth of the Negombo Lagoon,only 7 km from the Bandaranaike International Airport.
Many tourists prefer to make a stop over here to and from the airport.
Some stretches of the beach are maintained by the tourist hotels, while others are always busy with fishermen and their equipment.
The fishermen's catamarans on the ocean is a splendid sight.
Negombo has good possibilities for water-sports and diving..
Many local handicraft shops at the beach road and restaurants serving fresh sea food.