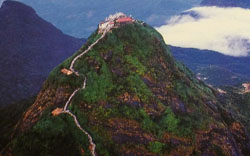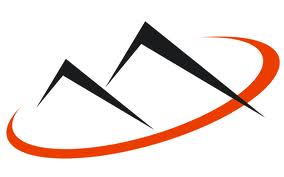 It is not the highest mountain of Sri Lanka, the striking pyramid of Adam's Peak (2243 m) is certainly the most remarkable. A depression in the rocky summit resembles a huge footprint, which has been venerated as a sacred sigh from remote antiquity. This was identified by Buddhists as the Buddha's footprint, by Hindus as that of Shiva, and by Muslims as Adam's. Later the Portuguese attributed it to St. Thomas the Apostle.
For detailed information, please, visit http://sripada.org/ 
If you want to climb Adams Peak, do it by night - in time to reach the summit at sunrise. As dawn breaks, the shadow of the peak creates a perfect triangle projected over the mountains to the west. This is regarded as one of Sri Lanka's most impressive natural phenomena. It is a breathtaking sight!
Are you in reasonably good condition and have good footwear, you will have an experience of a lifetime. We can provide transportation to and from the foot of the mountain and assist with advice on climbing. 
If you interested in visiting Adam's Peak, please Contact Us
 
---